Through a Prism of 40 Years, Newark Examines Deadly Unrest - July 8, 2007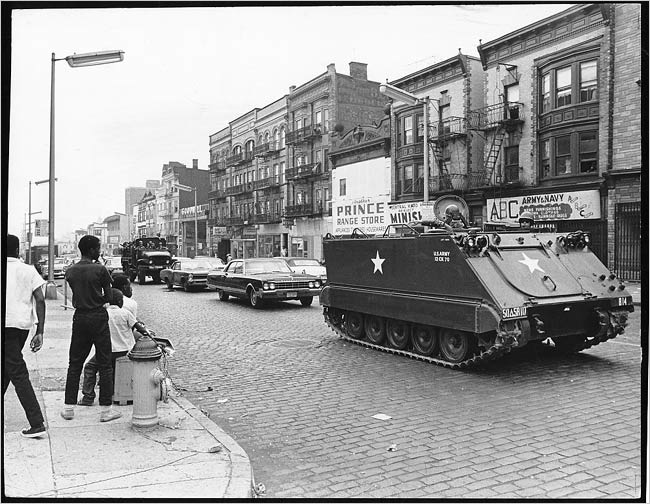 Don Hogan Charles/The New York Times
On the night of July 12, 1967, a false rumor that police officers had killed an African-American cabdriver set off widespread violence in Newark over the course of five nights, 23 people were killed, 700 were injured and arches of property were scorched.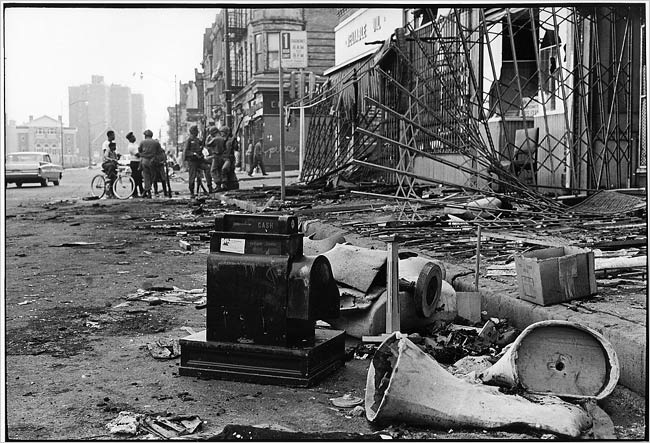 Benedict J. Fernandez/Vision Fotos
The episode marked Newark as a national symbol of racial disparity, police brutality and urban despair.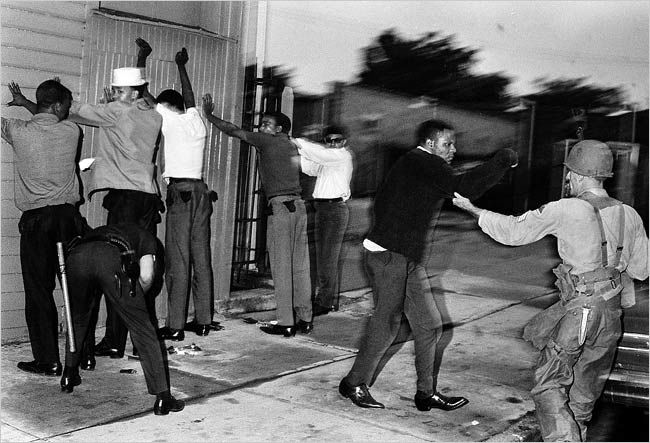 Associated Press
People still cannot agree on how to describe the violence. Some say it was a "riot," others a "rebellion." Those seeking middle ground choose the neutral "disturbance."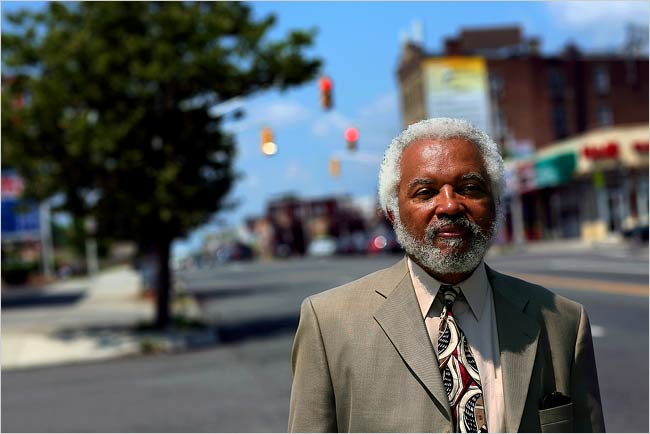 Richard Perry/The New York Times
Junius Williams was a law student and member of Students for a Democratic Society. "I came here to be on the cutting edge of the movement," he said.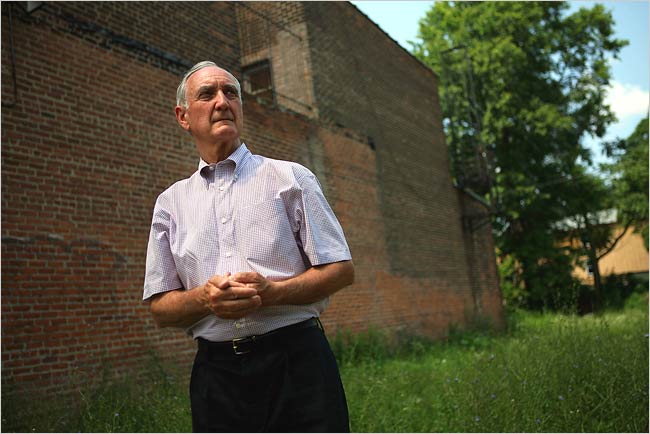 Richard Perry/The New York Times
Paul Zigo, a former National Guardman, in front of a building where he was nearly shot. They were "the most tense and fearful days of our lives," he said.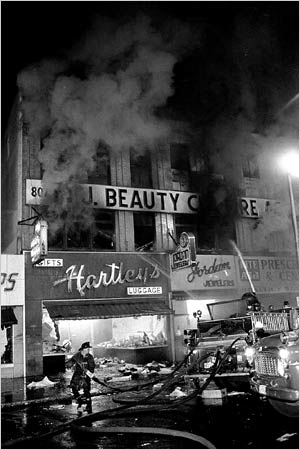 Associated Press
By 1967, over half of the 360,000 white residents of Newark were gone. Afterward, many white merchants cashed in on their insurance and left town.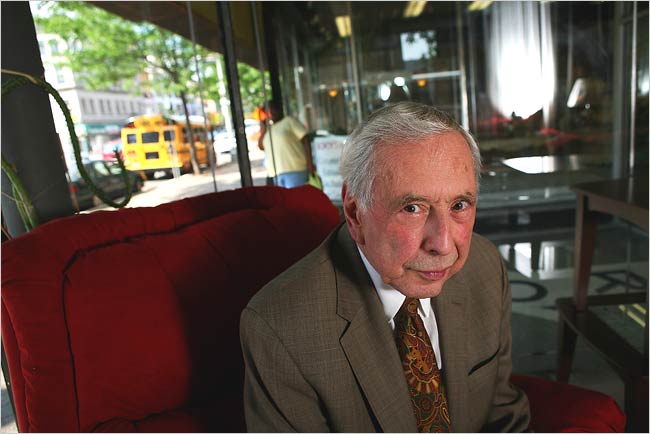 Richard Perry/The New York Times
Morris Spielberg, who owned two furniture shops, believed that Newark was worth saving. He reopened one of his stores, and still sells furniture in the area. "I didn't want to be known as Jewish rip-off artist," he said. "I wanted to change people's minds."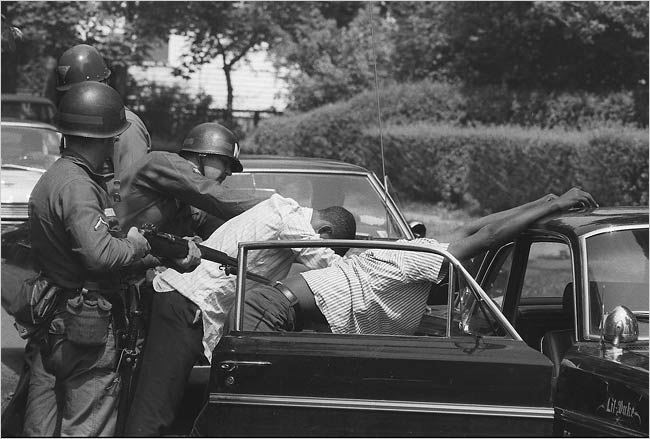 Eddie Adams/Associated Press
This year, public officials will dedicate a plate at the Fourth Precinct station, where skirmishes first erupted between residents and police. It will be Newark's first public monument to the violence.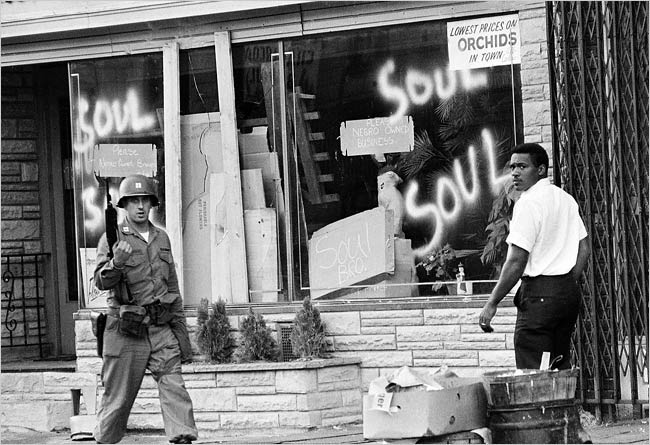 Associated Press
"The fact that there is dialogue taking place is highly positive and would not have happened 10 years ago," said Max Herman, a sociology professor at Rutgers University who has collected 100 oral histories about the violence. "I think for the first time Newark feels secure enough to turn back and look its history straight in the eye."