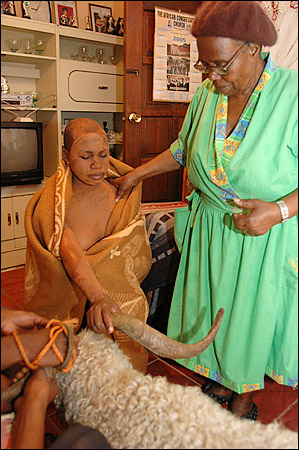 All photograps Ellen Elmendorp for The New York Times
Zulu leaders have called virginity tests a revered tradition ideally suited to address modern ills.
To many advocates of women's and children's rights, the practice of virginity testing is unscientific, discriminatory and - to girls who are publicly and perhaps falsely accused of having lost their virginity - emotionally searing.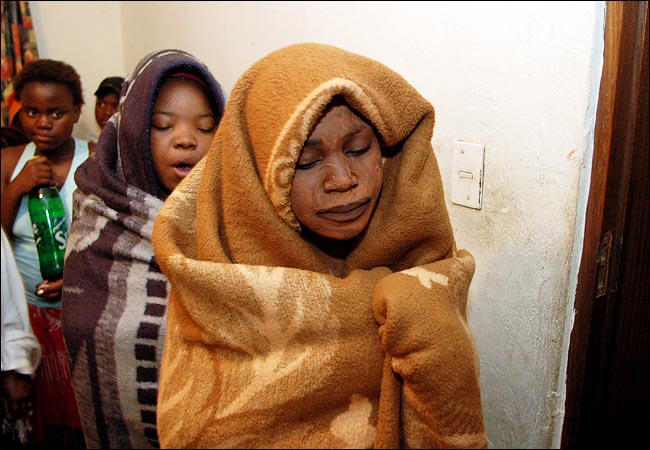 A recent virginity-testing ceremony was also a coming-of-age celebration for the two young girls seen wrapped in blankets. Their parents sponsored the ceremony, which featured prayers to ancestors, a dip in a moonlit river, and the slaughter of a goat.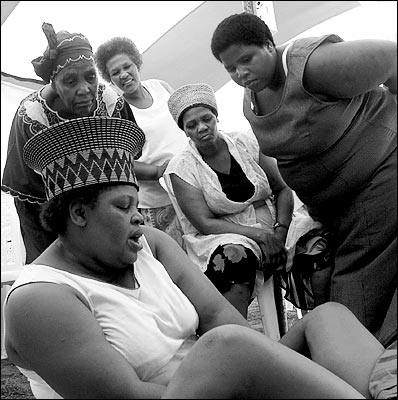 Jabu Mdlalose, front, and elders in Lamontville, South Africa, tested a girl and decided she was not a virgin.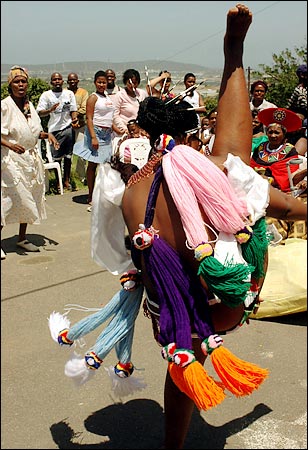 A celebration in Kwazulu-Natal, South Africa, after a virginity-testing ceremony.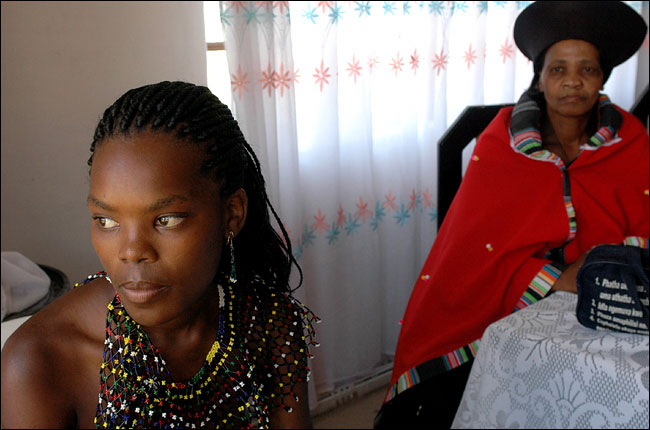 Duduzele Mquadi, a tester, with Karabo Ngobese, 19, who was found to be a virgin. "At first it was embarrassing," Ms. Ngobese said of the test.