Correspond with us, including our executive editor, professor Yves A. Isidor, via electronic mail:
letters@wehaitians.com; by way of a telephone: 617-852-7672.
Want to send this page or a link to a friend? Click on mail at the top of this window.

Must learnedly read, too; in part, of intellectual rigor

Posted Friday, June 4, 2010

Woman sent to prison for ripping off ex-boyfriend testicle

A woman who ripped off her ex-boyfriend's testicle with her bare hands has been sent to prison.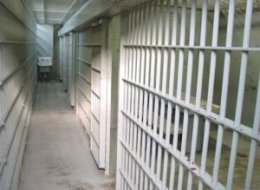 Amanda Monti's new house. (Photo/BBC)

Amanda Monti, 24, flew into a rage when Geoffrey Jones, 37, rejected her advances at the end of a house party, Liverpool Crown Court heard.

She pulled off his left testicle and tried to swallow it, before spitting it out. A friend handed it back to Mr Jones saying: "That's yours."

Monti admitted wounding and was jailed for two-and-a-half years. Sentencing Monti, Judge Charles James said it was "a very serious injury" and that Monti was not acting in self-defence.

The court heard that Mr Jones had ended his long-term but "open relationship" with Monti towards the end of May last year.

The pair remained on good terms and on 30 May she picked him up from a party in Crosby and went back for drinks with friends at Mr Jones's house.

An argument ensued and Mr Jones said there was a struggle between them.

In his statement, Mr Jones said she grabbed his genitals and "pulled hard". I am in no way a violent person Amanda Monti

He added: "That caused my underpants to come off and I found I was completely naked and in excruciating pain."

The court heard that a friend saw Monti put Mr Jones's testicle into her mouth and try to swallow it.

She choked and spat it back into her hand before the friend grabbed it and gave it back to Mr Jones. Doctors were unable to re-attach the organ.

In a letter to the court, Monti said she was sorry for what she had done.

She said: "It was never my intention to cause harm to Geoff and the fact that I have caused him injury will live with me forever. I am in no way a violent person."

The letter added: "I have challenged myself to explain what has happened but still I just cannot remember. This has caused much anguish to me and will do for the rest of my life."

Copyright BBC Copyright
Wehaitians.com, the scholarly journal of democracy and human rights