Correspond with us, including our executive editor, professor Yves A. Isidor, via electronic mail:
letters@wehaitians.com; by way of a telephone: 617-852-7672.
Want to send this page or a link to a friend? Click on mail at the top of this window.

Must learnedly read, too; in part, of intellectual rigor
Posted Monday, December 24, 2007
As Christmas approaches, Haiti's president marks the annual ritual with plea to end kidnapping
PORT-AU-PRINCE, Haiti - President Rene Preval asked kidnappers to stop targeting youngsters during a somber holiday address Sunday in this impoverished Caribbean nation.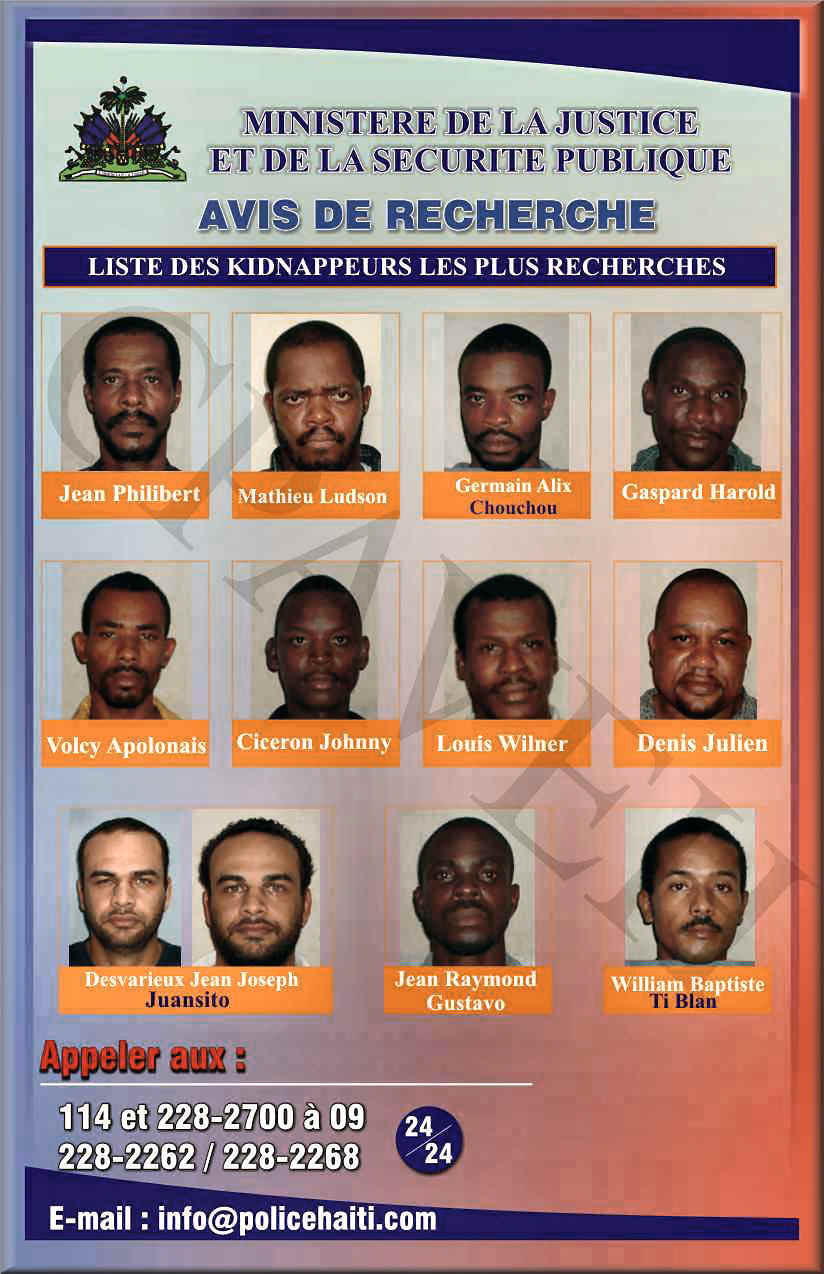 Courtesey of Haiti National Police to wehaitians.com
Preval made his plea before handing gifts to 500 disabled children at the national palace in Port-au-Prince. Standing beside Haitian music stars and an aide dressed as Santa Claus, he first implored and then threatened criminals to stop abducting children.
"Gangs, for me, please give the kids a chance," he said. "If you don't give the kids a chance, (the police) will make you."
Although the total number of abductions is down from previous years, Haiti has suffered a spate of kidnappings in the run-up to the holiday season. At least 41 people have been kidnapped since Nov. 1 as criminals seek money for Christmas gifts. Many of the victims are children, seized by gangs or abducted by relatives.
The country is still reeling from the case of a 7-year-old boy who was killed and mutilated last month after his parents could not pay a $680 ransom.
Wehaitians.com, the scholarly journal of democracy and human rights