The unsual gallery - June 13-18, 2003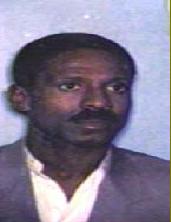 Beaudouin Jacques Ketant, the Haitian cocaine baron, arrested Tuesday, June 17, 2003, in Haiti, by U.S. DEA agents, and a few hours later found himself in U.S. federal prison cell, in Miami.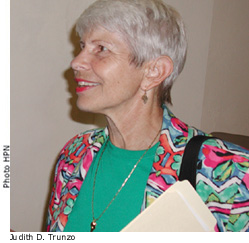 Judith D. Trunzo, spokeswoman for the U.S. embassy in Port-au-Prince, Haiti.
One of tyrant Aristide's grand thievery victims.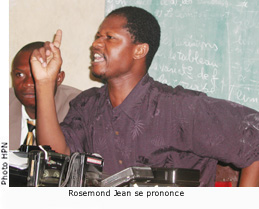 Rosemond Jean, who was jailed for months and tortured, on the orders of Haiti's chief bandit Jean-Bertrand Aristide, for revealing that Aristide was deeply involved in defrauding tens of thousands of poor Haitians in a credit union scheme scam last year, holding a press conference in Port-au-Prince, on June 18, 2003. David Cherry (below), an Aristde's partner, who allegedly broke free from jail, once again said Jean, granted long interviews to Haiti radio stations, from overseas, on June 17, 2003, denouncing Aristide of having orchestrated the credit union scheme scam.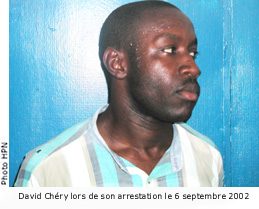 David Cherry, an Aristide's partner in the credit union scheme scam that cost poor Haitians more than U.S.$220 million.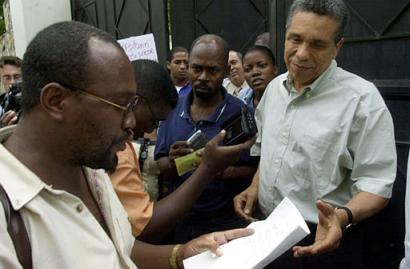 Alfredo Despradel Cabral, Dominican ambassador to Haiti, right, receives an open letter from three Haitian human rights groups during a demonstration they organized outside the Dominican Embassy in Petion-ville, Haiti, on Tuesday, June 17, 2003, to demand justice for six Haitian immigrants killed three years ago by Dominican Armed Forces members. The migrants were aboard a truck entering the Dominican Republic when four soldiers, who said the vehicle failed to stop, opened fire on June 18, 2000. Six Haitians were killed and 22 were injured. One Dominican man, who was a friend of the truck driver's, was also killed.(AP Photo/Daniel Morel)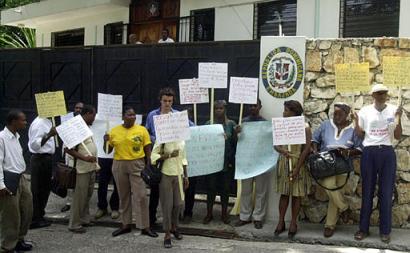 Demonstrators from three Haitian human rights groups protest outside the Dominican Embassy in Petion-ville, Haiti, on Tuesday, June 17, 2003. Nearly two dozen Haitians demonstrated Tuesday to protest the Dominican government's failure to try a group of soldiers who allegedly shot and killed six Haitian migrant workers three years ago. (AP Photo/Daniel Morel)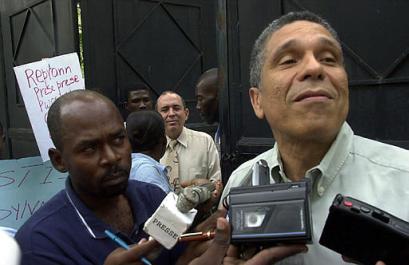 Alfredo Despradel Cabral, Dominican ambassador to Haiti, talks to the press outside the Dominican Embassy in Petion-ville, Haiti, before receiving an open letter from three Haitian human rights groups, Tuesday, June 17, 2003, to demand justice for six Haitian immigrants killed three years ago by Dominican Armed Forces members. The migrants were aboard a truck entering the Dominican Republic when four soldiers, who said the vehicle failed to stop, opened fire on June 18, 2000. Six Haitians were killed and 22 were injured. One Dominican man, who was a friend of the truck driver's, was also killed.(AP Photo/Daniel Morel)
The United NationsAssistant Secretary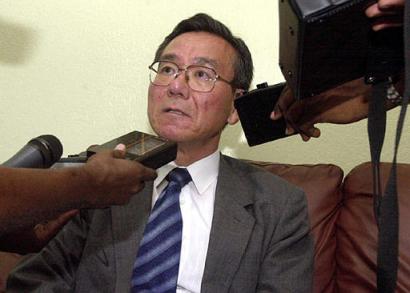 United Nations Assistant Secretary General for Humanitarian Affairs Kerzo Oshima speaks to the press at the Toussaint Louverture International Airport in Port-au-Prince, Haiti, Friday, June 13, 2003. Oshima was on a 24-hour visit to the country. (AP Photo/Daniel Morel)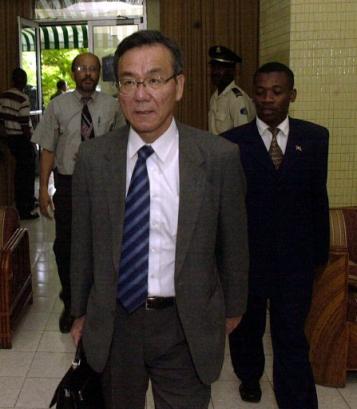 United Nations Assistant Secretary General for Humanitarian Affairs Kerzo Oshima is seen at the Toussaint Louverture International Airport in Port-au-Prince, Haiti, for a news conference Friday, June 13, 2003. Oshima was on a 24-hour visit to the country. (AP Photo/Daniel Morel)