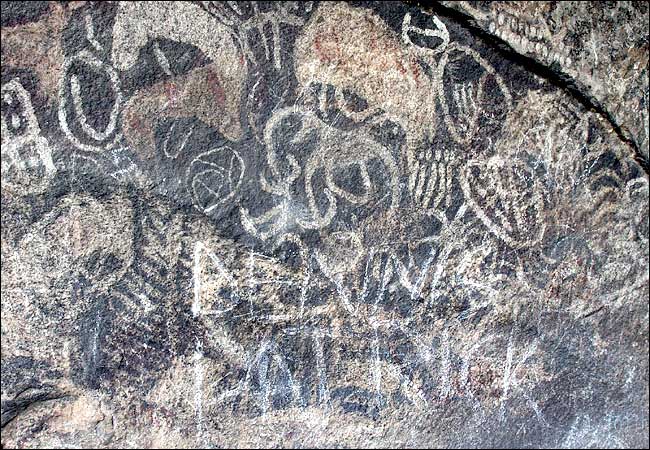 Photographs by Evelyn Hockstein/Polaris, for The New York Times
Ancient drawings in Kakapel, Kenya, have been defaced by the etching of names.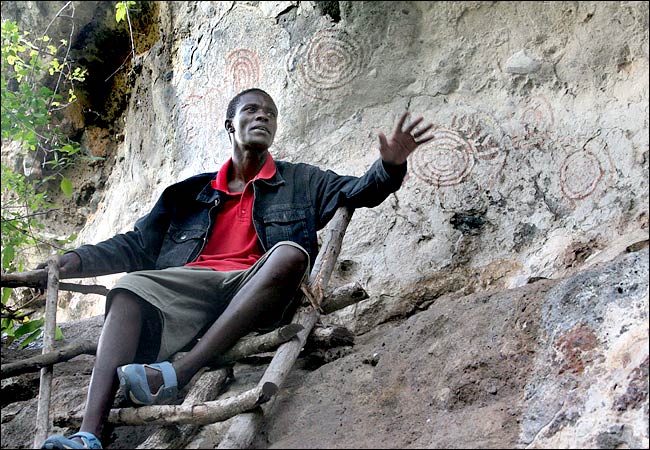 Jack Obonyo, on Mfangano Island in Kenya, tries to protect ancestral Abasuba rock art. "If this goes, it means our culture is gone," he said.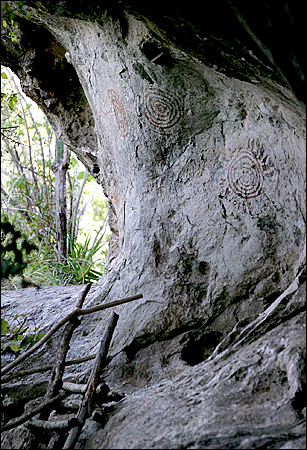 A traditional ladder leads to a wall of rock art painted on MFangano Island.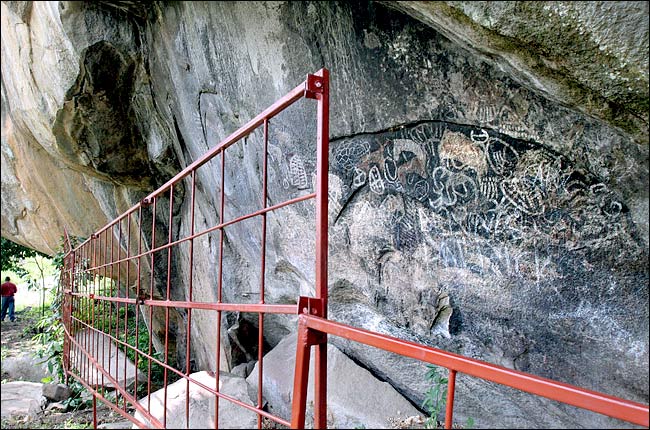 A fence was erected to offer the rock art site at Kakapel, Kenya, proctection. But that has not stopped some vandals from slipping under the bars.