Correspond with us, including our executive editor, professor Yves A. Isidor, via electronic mail:
letters@wehaitians.com; by way of a telephone: 617-852-7672.
Want to send this page or a link to a friend? Click on mail at the top of this window.

Must learnedly read, too; in part, of intellectual rigor
Posted Friday, November 16, 2007
Some 1,000 foreign rights abusers live in US: official
WASHINGTON (AFP) - More than 1,000 people from 85 different countries living in the United States today are suspected of violating human rights, a senior Homeland Security official said Thursday.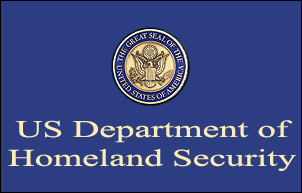 More than 1,000 people from 85 different countries living in the US today are suspect of violating human rights, a seniorHomeland Security official said Thursday. (USDHS Photo)
More than 140 investigations are underway and the department is pursuing another 800 leads, the director of the investigations office Marcy Forman told US lawmakers.
Since 2003 it has carried out more than 100 arrests for human rights violations, and some 238 foreigners suspected of such violations and war crimes have been expelled, mostly to face trial in their country, she said.
But the investigations are proving lengthy.
The Justice Department said in one case the judge had ordered the deportation of an 87-year old Ukrainian implicated in the World War II destruction of a Jewish ghetto in Lviv, four years after the case began.
Another case cited was that of Marko Boskic, accused of taking part in the 1996 Srebrenica massacre.
He could not be sent back to be tried by Bosnian authorities until he had completed a five-year jail term in the United States, imposed for lying on his application for a US visa.
Forman said the cases under investigation "predominantly focused on Central and South America, Haiti, the Balkans, and Africa, and represent cases in various stages of investigation, prosecution, or removal proceedings."
But another witness told the Congress hearing that the department does not investigate all suspects.
Salvadoran doctor Juan Romogoza Arce, who was tortured in the 1980s, won a civil case against two of his tormentors in 2002. Today they are living in the United States.
"Despite the overwhelming evidence amassed by my attorneys -- evidence that led the jury to find the generals responsible for my torture and other human rights abuses -- these two individuals remain in the United States today," Arce said.
"They are not on the run. They are not facing criminal charges. They are not even facing deportation back to El Salvador. They continue to live here legally, openly and comfortably."
Copyright © 2007 Agence France Presse
Wehaitians.com, the scholarly journal of democracy and human rights