Once again, a brutal murder in Haiti; young U.S. citizen kidnapped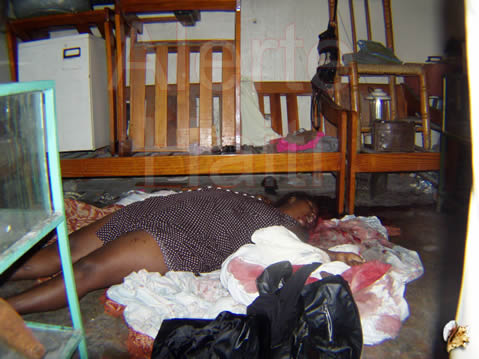 Natacha Cavalier, 22, was found dead at home early wednesday, January 6, 2009 after her young daughter, aged 3, alerted neighbors in Brochette 97, a neighborhood of the city of Carrefour, adjacent and south of Haiti's capital city of Port-au-Prince. Her live-in boyfriend, Yves Destin, who is from the town of L'Asile, southwestern of Haiti, according to police, is a prime suspect. Police believe Ms. Cavalier was murdered with the help of a harmer. A few weeks ago, according to neighbors, Mr. Destin set Ms. Cavalier's clothes, including the ones she was wearing, on fire to prevent her from leaving him.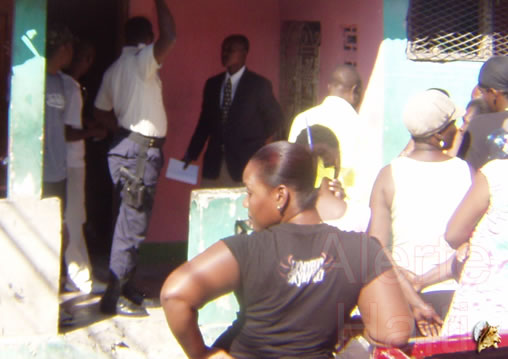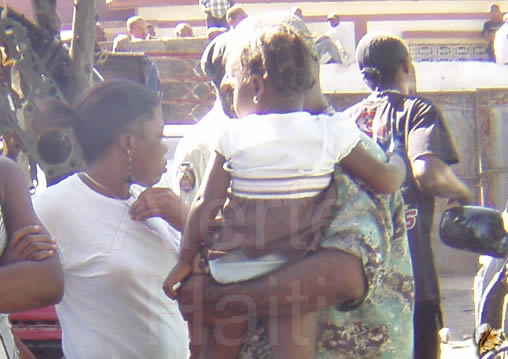 An unidentified male neighbor holds Ms. Cavalier's young daughter. (All photos: Watson Joseph/Alerte/Haiti)
An American boy kinapped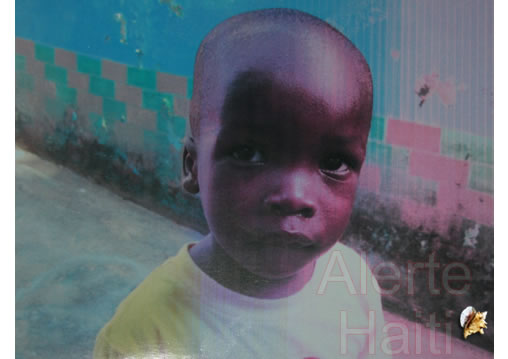 Gardy Mardy, 3, an American citizen by birth, was kidnapped December 6, 2009 by two men riding on a motorcycle in the front yard of Saitns des Derniers Jours, a church in the neighborhood of Fontamara, in the city of Carrefour, adjacent and south of Port-au-Prince. He lived in the Caribbean nation with his father, one of his Haiti-born parents.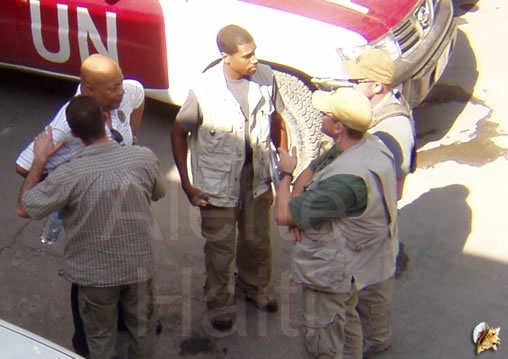 Since the little Gardy is an American citizen FBI agents are in Haiti to help Haiti police with the investigation.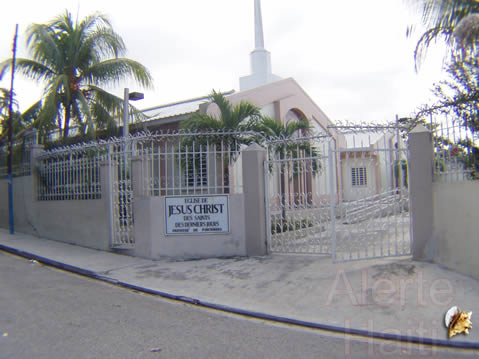 Saints des Derniers Jours, where little Gardy was kidnapped.