Malnutrition Is Cheating Its Survivors, and Africa's Future - December 28, 2006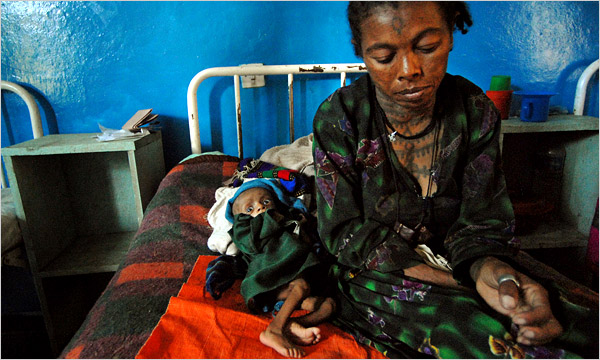 Photographs Lynsey Addario for The New York Times
Adna Berhanu and her 5-month-old son, Agnecheu, in a special ward for severely malnourished infants in northern Ethiopia.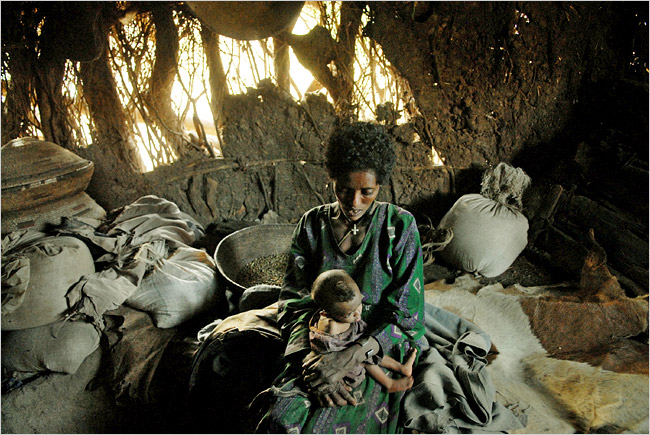 Belaynsh Tegene and her 14-month-old child, Tigabnesh. In the background of their hurt in Shimider is all the food they have until spring.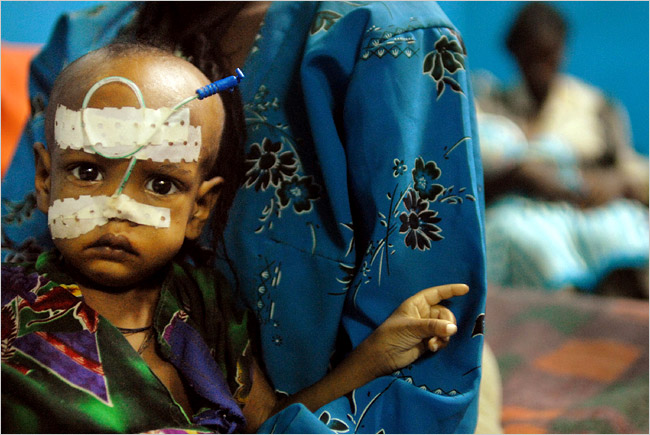 An anemic and severely malnourished girl, Kiros Dildil, with her mother at a hospital in Sekota, Ethiopia.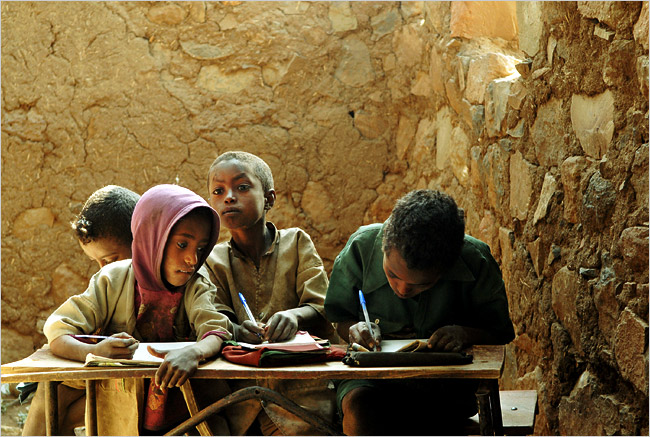 Mogus, 10, center a third grader in Shimider. His malnutrition makes it hard for him to concentrate.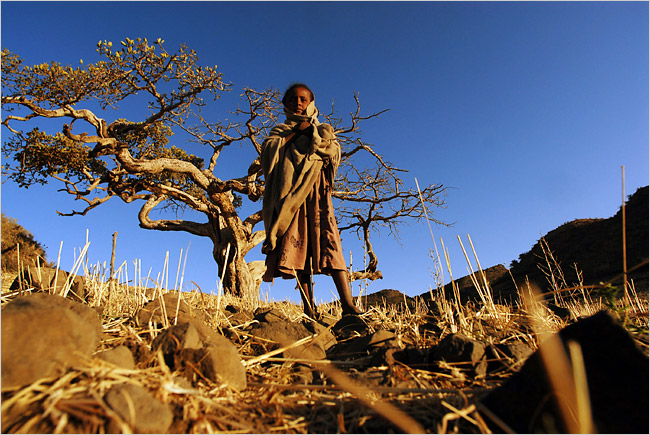 Children herd cattle near Shmider, where floods have reduced the harvest and malnutrition is high.

The above news photographs, of The New York Times of Thursday, December 28, 2006 accompanied or were complements of a related article published by the publication and date just mentioned above.