PORT-AU-PRINCE, Haiti (AP) — A prominent banker in Haiti was fatally shot in his home, police said Monday.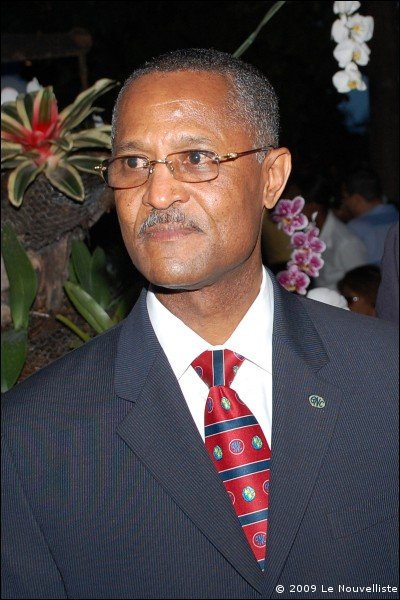 Guiteau Toussaint
Frantz Lerebours, a spokesman for the Haitian National Police, said Guiteau Toussaint was killed Sunday night by several armed men who broke into his home in Vivy Mitchel, an affluent neighborhood east of downtown Port-au-Prince. Toussaint died as he was being rushed to a hospital for treatment for gunshot wounds, Lerebours said.
Toussaint, 56, was president of the board of directors of the National Bank of Credit, and was credited for turning around one of Haiti's largest banks as it flirted with bankruptcy.
"He was very instrumental in getting the bank back on its feet," said Daniel Dorsainvil, a longtime friend who served as served as minister of finance under former President Rene Preval, from 2006 to 2009. "He was always looking at ways to offer better services to the customer."
Under Toussaint, the National Bank expanded hours to Sunday in an effort to accommodate customers.
It's not uncommon for Haitian bank customers to wait in line for hours for the most basic transactions.
On Tuesday, Toussaint was supposed to unveil a mortgage program called "Kay Pam," Haitian Creole for "My House," with Haitian President Michel Martelly, said Damian Merlo, a spokesman for the Martelly administration.
Police spokesman Lerebours said the case was under investigation.