Today, Monday, May 1, 2006, immigration Rallies Across the United States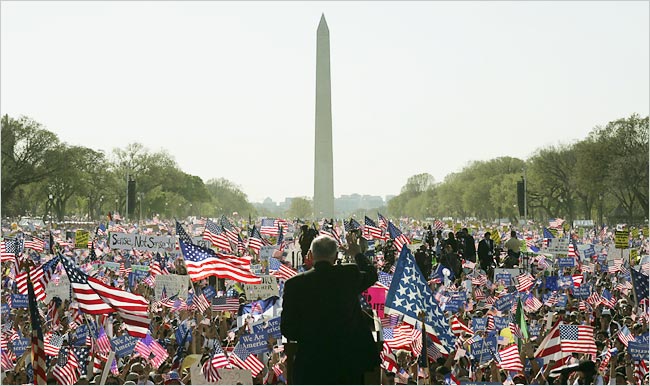 Stephen Crowley for The New York Times
IN WASHINGTON Cardinal Theodore E. McCarrick of Washington was among the speakers Monday at an immigration rally on the Mall in Washington.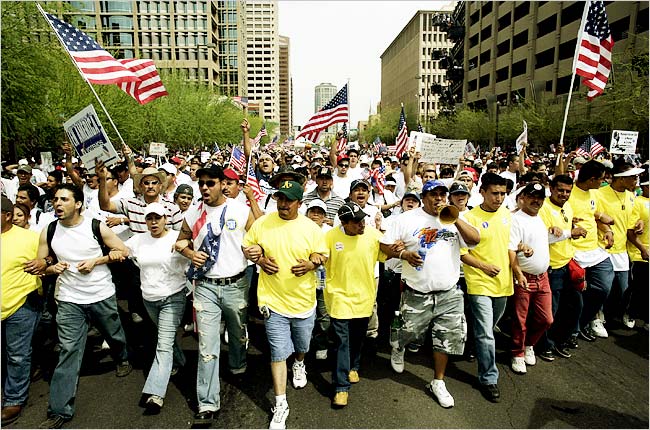 Rick Scibelli Jr. for The New York Times
PHOENIX Tens of thousands of people marched through downtown Monday in a show of support for immigration reform.
Michael Temchine for The New York Times
WASHINGTON Protesters in the capital prepared to march to the Mall.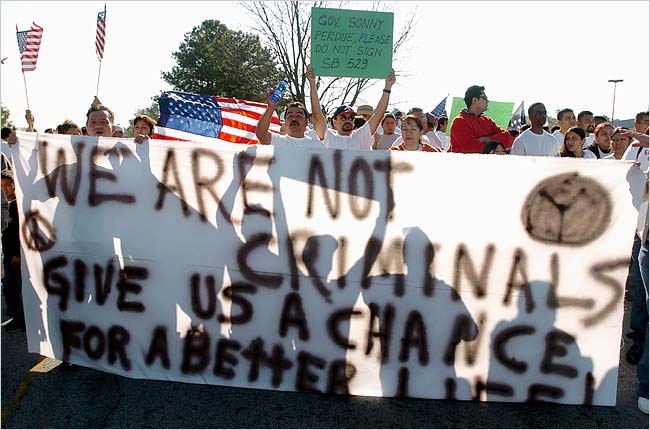 Erik S. Lesser for The New York Times
ATLANTA A rally in Georgia drew thousands of demonstraors.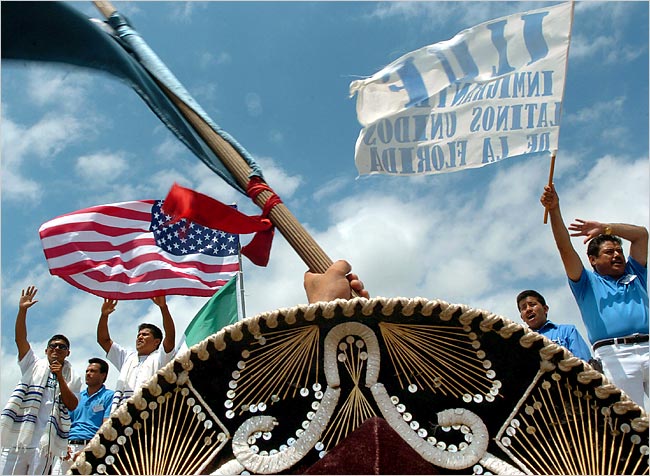 Nina Griepel for The Sarasota Herald-Tribune
FORT MYERS, FL American and Mexican flags were on display.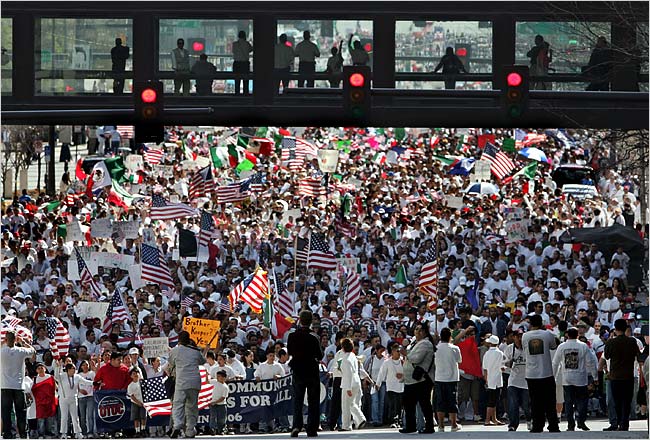 Jeff Beimann for The Omaha World-Herald News, via The Associated Press
OMAHA An estimated 12,000 people demonstrated in Nebraska