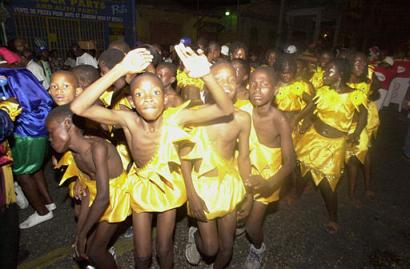 Haitians boys and girls dancing as they lead the Haitian Carnival parade uptown toward the National Palace on the second day of Haiti's three-day celebration in Port-au-Prince, on Monday, March 3, 2003. (AP Photo/Daniel Morel)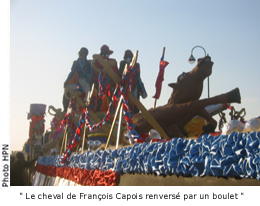 A scene reminiscent to the horse of one of Haiti's independence hero, Capois Lamort, who fell to the ground after a bullet was pumped into his body while Lamort riding him.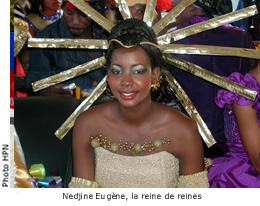 Nadine Eugène, the queen of queens.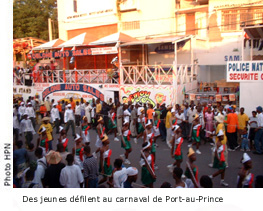 Young men and women marching in carnival parades, in Port-au-Prince.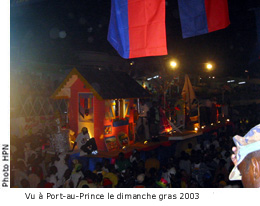 The carnival festivities in Port-au-Prince, on Sunday, March 2, 2003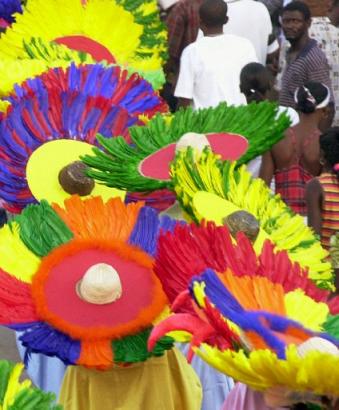 Haitians dressed as indigenous people lead the Haitian Carnival parade uptown toward the National Palace on the second day of Haiti's three-day celebration in Port-au-Prince, on Monday, March 3, 2003. (AP Photo/Daniel Morel)