Correspond with us, including our executive editor, professor Yves A. Isidor, via electronic mail:
letters@wehaitians.com; by way of a telephone: 617-852-7672.
Want to send this page or a link to a friend? Click on mail at the top of this window.

Must learnedly read, too; in part, of intellectual rigor
Posted Sunday, November 11, 2007
Florida Ends Shuttling Of Refugees To Canada
A Florida organization that assisted hundreds of illegal immigrants in fleeing to Canada must close and return thousands of dollars it collected from the immigrants, who believed they would be given legal status in that country, Florida's attorney general said yesterday.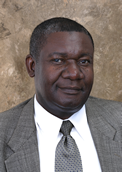 Jacques Sinjuste's organization, The Jerusalem Haitian Community Center, must permanently cease operation, return $170,000. (wehaitians.com File Photo)
Complaining of stepped-up sweeps by American immigration officials, about 450 people made their way from Florida to Canada in recent months with guidance from the organization, the Jerusalem Haitian Community Center, of Naples. Mostly Mexicans and Haitians, they presented themselves as refugees seeking asylum. Many are still waiting for hearings.
"While the state attorney general's office cannot enforce federal immigration law in this case, my office can investigate potentially misleading or deceptive practices, and I believe this organization was engaging in questionable practices," said Bill McCollum, the state attorney general. Many of the immigrants paid "donations" to the center of as much as $400, his office found.
The authorities in Windsor, on the Canadian side of the border at Detroit, complained that they could not afford the costs of social services if the arrivals continued. Most of all, advocates for refugees in Canada warned that the odds of such immigrants being granted asylum were poor.
To win refugee status in Canada, immigrants must show a reasonable fear of persecution connected to their race, religion, nationality or political background.
Immigration lawyers say Haitians are far more likely to be allowed to stay in Canada as refugees than Mexicans are. Even Haitians rejected for refugee status will not be returned to Haiti for now. The government has put a temporary freeze on deportations there, given Haiti's turmoil.
No such moratorium exists for Mexico.
Under an agreement with Mr. McCollum's office, Jacques Sinjuste, the center's founder, must dissolve the center within four months and return some $170,000 he had collected for the trips.
In a telephone interview, Mr. Sinjuste, a Haitian immigrant who founded the center in 2000, said he had stopped offering all immigration-related help and was preparing to close the center. But he said he would move forward with plans for day care and after-school programs.
"The immigration thing does not represent all of what I do," said Mr. Sinjuste, 58. "I have no regret, nothing at all. My big thing for my community is to look after the minorities, and I'm still doing the same thing."
While $32,000 has already been refunded, officials are uncertain how they will find hundreds of other people owed money.
Janet Dench, the executive director of the Canadian Council for Refugees, said she was relieved that the Florida center would soon be shuttered. "Still, it's very difficult for the people who have been exploited," she said. "Getting that $400 back may be trivial compared to the situation they now find themselves in."
Copyright 2007 The New York Times Company. Reprinted from The New York Times, National Report, of Saturday, November 10, 2007.
Wehaitians.com, the scholarly journal of democracy and human rights