Banks Making Big Profits From Tiny Loans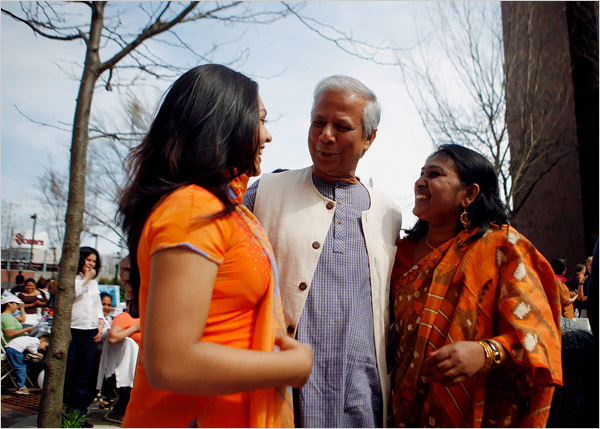 Muhammad Yunus, middle, is an economist who pioneered the practice of microloans by lending small amounts to basket weavers in Bangladesh. He won a Nobel Peace Prize for the service in 2006. Microlending has grown so popular that some of its biggest proponents are now wringing their hands over the direction the industry has taken. Photo: Eric Thayer/Reuters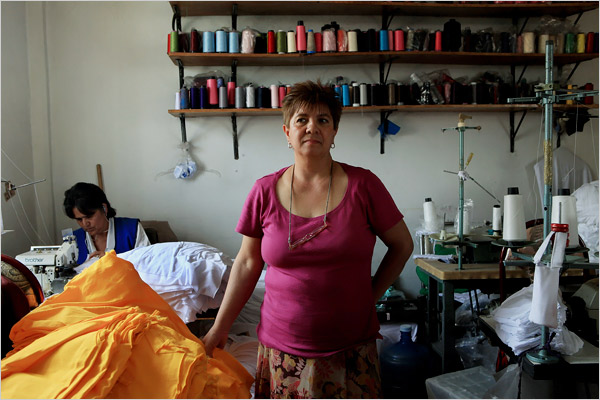 Drawn by the prospect of hefty profits from even the smallest loans, a raft of banks and financial institutions now dominate the field, with some charging interest rates of 100 percent or more from their impoverished customers. In Mexico City, Maria Vargas has borrowed larger and larger amounts from Compartamos, a Mexican firm, over the last two decades to expand her T-shirt factory to 25 sewing machines from five. Photo: Adriana Zehbrauskas for The New York Times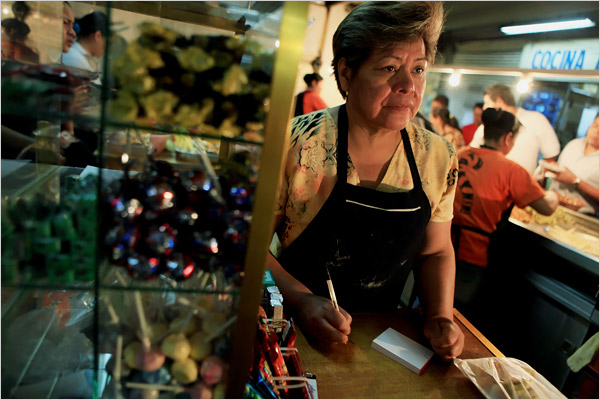 Rosa Gonzalez Abad got her first microloan from Compartamos 10 years ago. Today, she employs five people.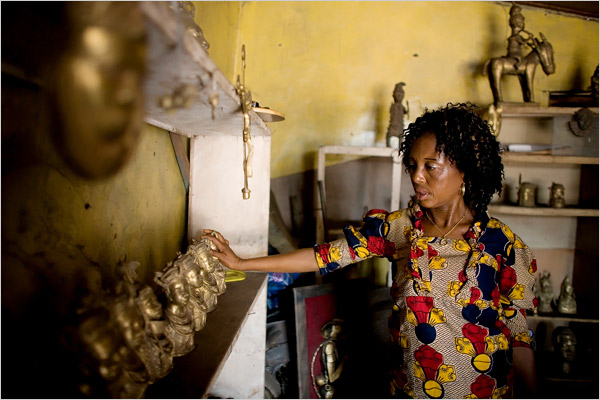 Rose Ewere's store in Benin City, Nigeria, is financed by a loan from LAPO. Under outside pressure, LAPO announced in 2009 that it was decreasing its monthly interest rate, noted Planet Rating, an independent Paris-based firm that evaluates microlenders. At the same time compulsory savings were quietly raised to 20 percent of the loan from 10 percent. So, the effective interest rate for some clients actually leapt to nearly 126 percent annually from 114 percent, the Planet Rating report said.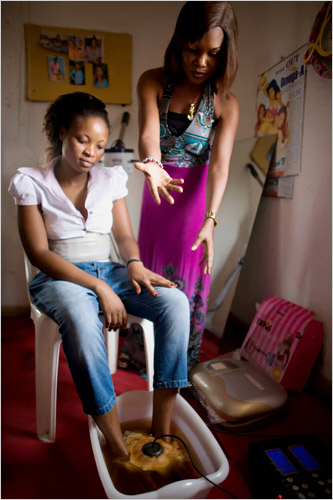 Aminat Olawole, right, explaining a treatment to a client at her salon, Fortune Skin Care, in Benin City, Nigeria. Ms. Olawole received a third loan in December 2009. Many companies say the highest rates reflect the costs of reaching the poorest, most inaccessible borrowers.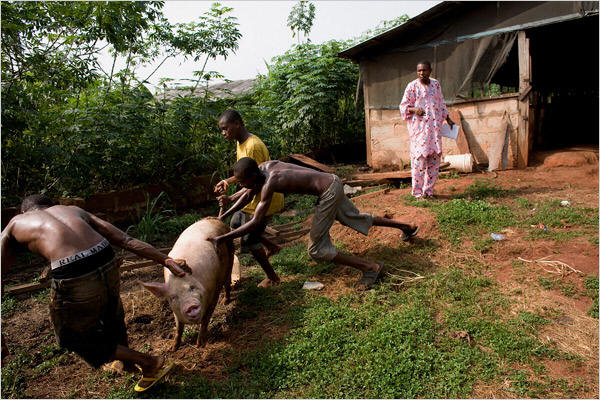 Samuel Ighagbon watching employees at his piggery. He has defaulted several times on loans from LAPO. The overriding question facing the industry, analysts say, remains how much money investors should make from lending to poor people, mostly women, often at interest rates that are hidden.