Correspond with us, including our executive editor, professor Yves A. Isidor, via electronic mail:
letters@wehaitians.com; by way of a telephone: 617-852-7672.
Want to send this page or a link to a friend? Click on mail at the top of this window.

Must learnedly read, too; in part, of intellectual rigor
Posted Tuesday, January 22, 2008
After deportation of acquitted defendant, jury selection begins for retrial of remaining 6 terrorist suspects
MIAMI (AP) - Jury selection is underway for the retrial of 6 men charged in Miami with conspiring with al-Qaida to destroy Chicago's Sears Tower and blow up FBI offices around the country.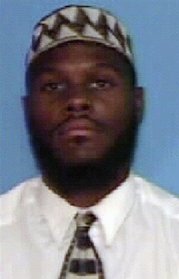 Terrorist suspect Narseal Batiste is seen in this Louisiana driver's lincense photo. (AP)
The first trial of the so-called "Liberty City Seven" ended in a hung jury in December for 6 of the suspects and one was acquitted. The man who was cleared in the case, Lyglenson Lemorin, is being deported to his native Haiti but is expected to testify for the defense in the second trial.
Jury selection is likely to take two weeks or more, with special attention given to how much prospective jurors know about the heavily publicized case. The jurors' identities will be kept secret and they will be driven to and from the courthouse by federal marshals.
The six men from Miami's impoverished Liberty City neighborhood face up to 70 years in prison if convicted on all four conspiracy and material support charges.
Copyright 2008 The Associated Press
Wehaitians.com, the scholarly journal of democracy and human rights