Correspond with us, including our executive editor, professor Yves A. Isidor, via electronic mail:
letters@wehaitians.com; by way of a telephone: 617-852-7672.
Want to send this page or a link to a friend? Click on mail at the top of this window.

Must learnedly read, too; in part, of intellectual rigor
Posted Wednesday, February 20, 2008
After a formal accusation of sexual assaults on 10 minors in Haiti, Quebec Provincial Police arrested two men
QUEBEC - Quebec Provincial Police have arrested two men for sexual assaults on 10 minors in a Haitian orphanage.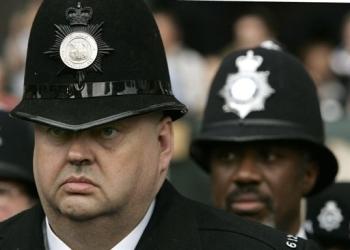 Quebec Provincial Police
The two Quebec City residents will be charged Wednesday afternoon with multiple counts of sexual assaults on young boys.
The Surete du Quebec said the crimes were committed at the end of 2006 and the beginning of 2007 when the men, aged 59 and 64, were humanitarian workers at an orphanage in Les Cayes, a port city on the southwestern coast of the island of Haiti.
According to police, it's only the third time Canadians have been charged in their home country for such crimes committed abroad.
"Those who commit sexual crimes abroad or who are going abroad with the intention of committing such crimes can't elude justice when they come back to Canada," said SQ spokeswoman Ann Mathieu.
Mathieu said the local Haitian police requested the help of the United Nations mission in Haiti to help with the investigation.
The RCMP, which led the UN mission in Haiti, asked the Quebec police to conduct the Quebec end of the investigation.
The Quebec police investigator also met with the victims, aged about 14 years old.
© Canwest News Service 2008. Reprinted from The Montreal Gazette of Wednesday, February 20, 2008.
Wehaitians.com, the scholarly journal of democracy and human rights