Correspond with us, including our executive editor, professor Yves A. Isidor, via electronic mail:
letters@wehaitians.com; by way of a telephone: 617-852-7672.
Want to send this page or a link to a friend? Click on mail at the top of this window.

Must learnedly read, too; in part, of intellectual rigor
___________________________________
Posted Monday, September 12, 2011
A Government of vagabonds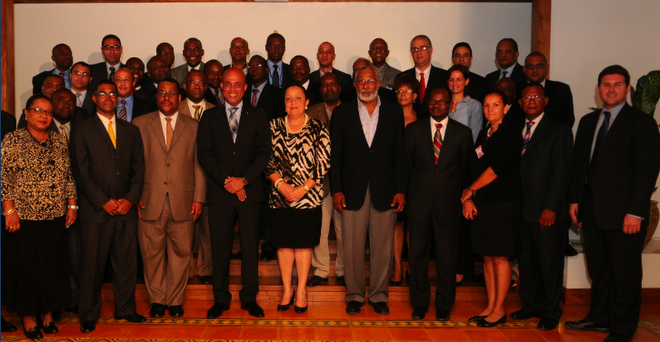 Haiti's President Michel Martelly's (center, with wife) third prime minister-designate, Dr. Garry Conille, below, the executive's said plethora of phantom advisers, above, all nearly came to a fist fight Saturday, September 10, 2011 over grand fraud - that is forcing the candidate for prime minister to affix his signature at the bottom of a fictive document.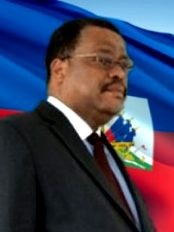 Dr. Garry Conille
Wehaitians.com, the scholarly journal of democracy and human rights