A former immeasurably genocidal, grand thief dictator captured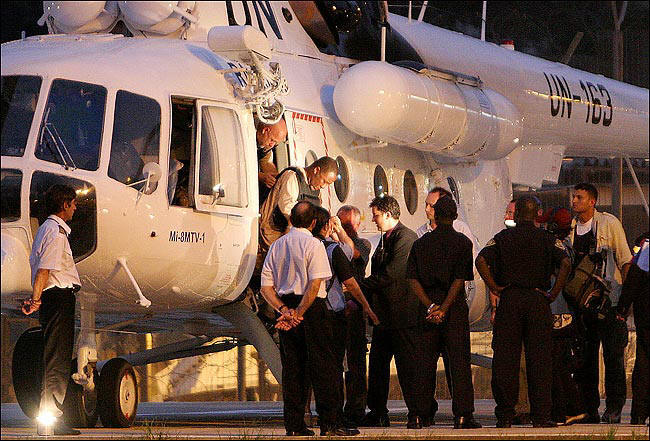 Michael Kamber for The New York Times
Charles G. Taylor, on steps, ex-president of Liberia, arriving Wednesday, March 29, 2006, in Sierra Leone after being caught in Nigeria while fleeing war crimes charges.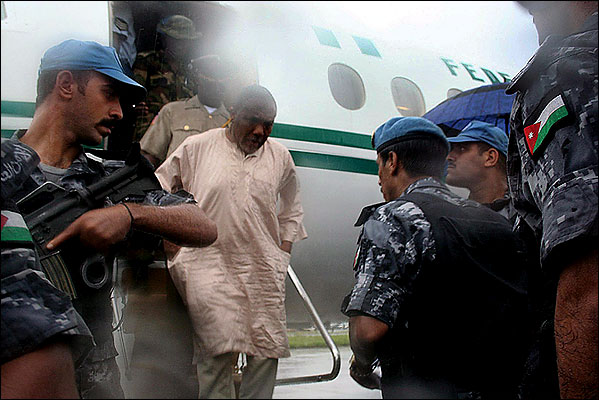 European Pressphoto Agency, via The New York Times
Charles G. Taylor as he was led off a Nigerian plane, Wednesday, March 29, 2006, in Monrovia, Liberia, his first stop en route to a jail cell in Sierra Leone.

Copyright 2006 The New York Times
What about this former notorious genocidal tyrant, alleged drug lord of drug lords, corrupt to the teeth, Jean-Bertrand Aristide? When will he too be taken out of the circulation, in tight handcuffs and chain, to be precise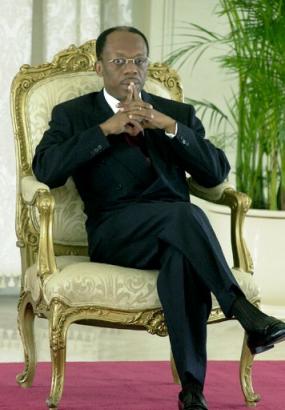 Not a bad suit at all!
Wehaitians.com FILE Photo (AP/Daniel Morel)